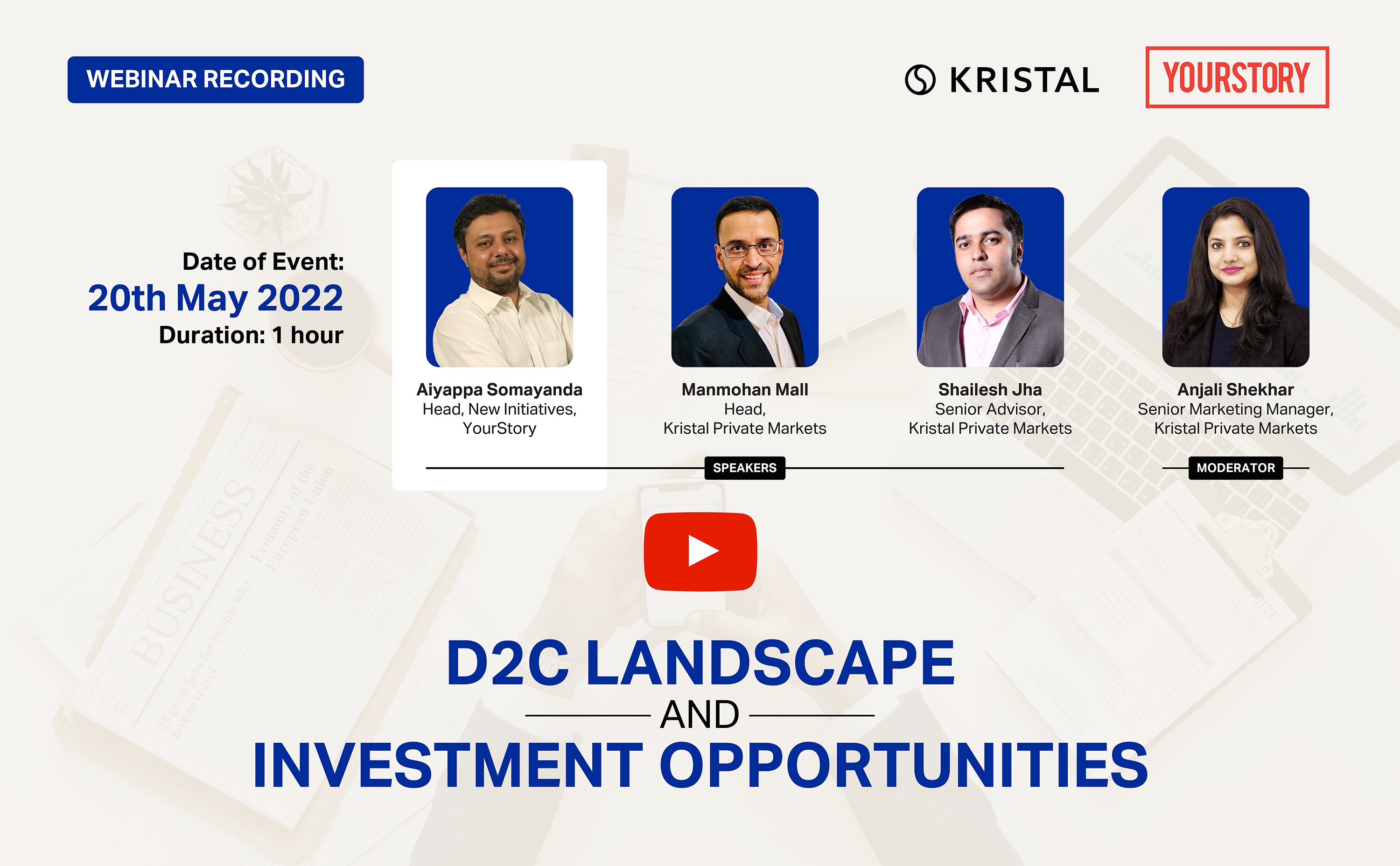 About
In the last few years, global D2C Markets have gained significant traction and have become the next phase in the evolution of eCommerce, allowing entrepreneurs, without a massive investment in marketing, sales, and distribution, to directly connect with their customers and build a reputation for high-quality products and customer service.
The direct-to-customer model is a business model where brands engage, market, and sell their offerings and services to consumers directly.
Watch this exclusive webinar by Kristal.AI and YourStory to gain a deeper understanding of the D2C markets and investment opportunities surrounding this space, both in India and globally.
Key topics covered:
▶︎ An overview of the D2C market - prospects, challenges, and relevant case studies addressing the success stories in the D2C markets.
▶︎ Private Markets space in the D2C market - funding trends in Private Markets specific to D2C space (through fund route or otherwise), and how can investing in D2C supplement strategic portfolios of some family offices in India.
▶︎ The next boom in the D2C markets - The role of government initiatives in bringing the next possible expansion of the D2C markets, in India and globally.
▶︎ Comparison: Private market D2C players, vs. listed D2C companies.